---
---
New
* TWO *  Rubber Tracks
for 
CASE CX47
 Guaranteed to fit
Comes with a 15 Month Complete Replacement Warranty
Fits :
CASE CX47



PRODUCT SPECS

Brand:
DuroForce
Weight (lbs):
590.832
Width:
400mm (15.75")
Pitch
72.5mm
Links:
72
Tread Pattern:
AF3
Part Number:
R2-400*72.5K*72
DuroForce™ manufactures aftermarket rubber tracks for mini excavators. Our aftermarket tracks meet or exceeds all standards set by the OEM equipment manufactures.
We have been continuously refining our manufacturing process to produce the best aftermarket rubber tracks for excavators and will continue to do so to ensure our customers receive a superior product at a better price then other products.
---
Design & Construction
Solid Steel Links - Solid steel links are standard for this type of track, everyone uses them. So of course DuroForce also uses Solid Steel Forged Links. However on top of our use of solid steel links we also treat all steel parts within our tracks in a special acid wash which helps the bond the steel and rubber. To learn more, read about our special acid wash treatment below.
Rubber Compound - Duroforce™ uses nothing but the best when it comes to the rubber it uses for its treads. For 10+ years we have be refining the rubber compound we use to make sure the tread meets the durability and quality standards mini excavators demand.

Unique Custom Rubber Compound
DuroForce™ has developed a rubber compound blending process that is unique in the industry. The Rubber we use contains virgin rubber, carbon black, and many other compounds, and materials to aid vulcanization process between the steel and rubber. The formula also significantly minimized the chunking and cut damage cause by sharp objects. This increases the lifespan of the track and reduces the chance premature breakage.
Acid-Wash Steel Cord
With DuroForce™'s industry leading acid washing process, our engineers have developed a unique manufacturing process which minimizes bonding issues that may occur during vulcanization process. Even with external cuts and gouges, the rubber in our tracks remains firmly bonded to the steel links and cords.
Anti-Breakage Continuous Steel Cord Rubber Tracks
DuroForce™ uses an anti-breakage continuous steel cord structure within each of its steel link rubber tracks. This technology offers a stronger more durable track with uniform tensile strength around the entire track. Unlike the overlapping joint structure picture below, these steel cords minimizes the risk of track breakage by distributing the tension forces evenly along the entire track instead of just small areas of the track, thus reducing wear along these small areas.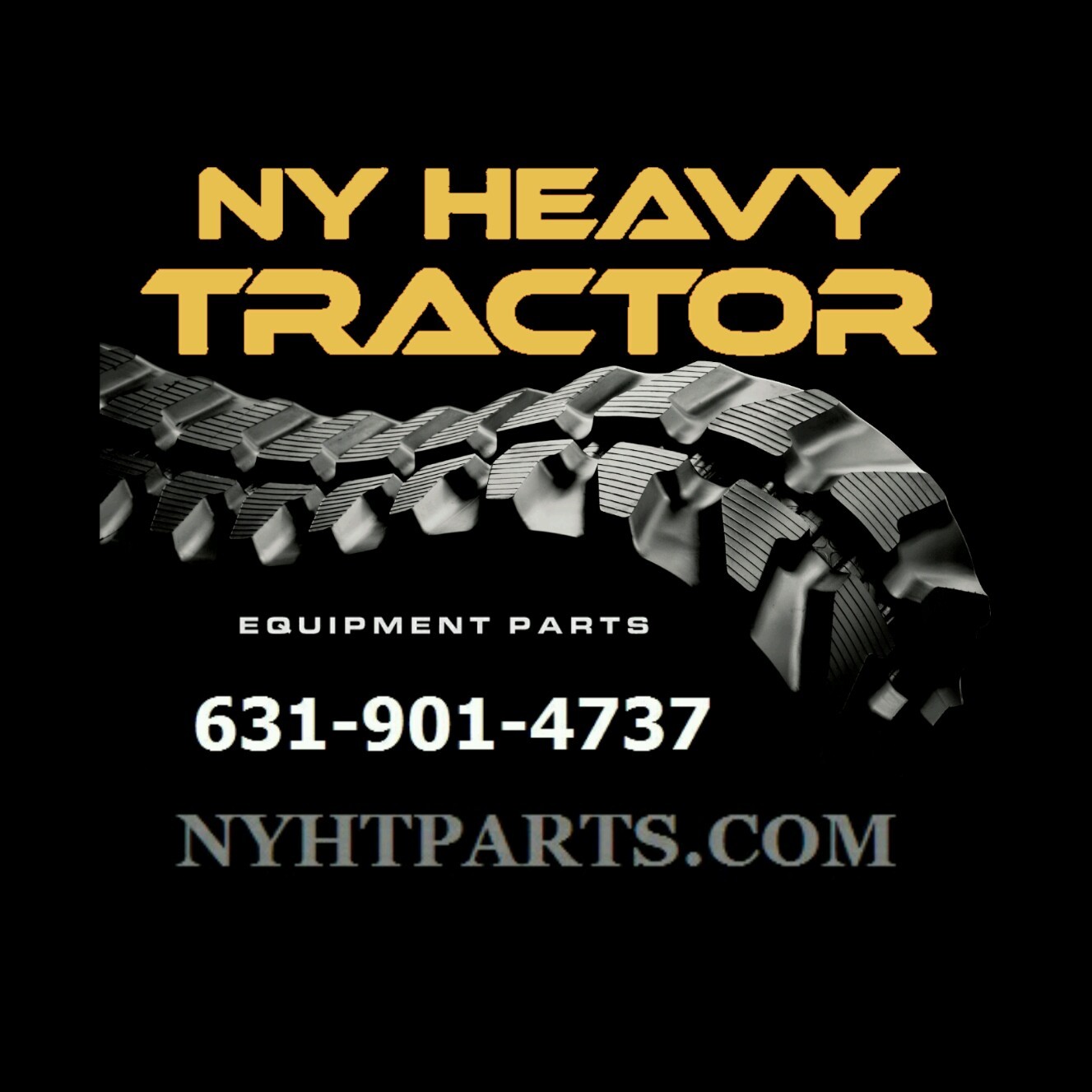 Check out our other items!
Be sure to add us to your favorites list!
Alternative Heavy Equipment Parts
1-631-901-4737
Specializing in Caterpillar, Komatsu, John Deere, Case, Daewoo, Hitachi, Hyundai, Kawasaki, Kobelco, Samsung, Takeuchi, Volvo Providing quality earthmoving parts: New, Rebuilt, Used , New Replacement, & Aftermarket
New, Rebuilt, Used and Alternative Parts for all Heavy Equipment. Overhaul Kits, Cutting Edges , Teeth, Filters, Mufflers, Turbochargers, Hydraulic Pumps, Cylinders, Hyd Seal Kits, Idlers, Rollers, Rubber Skid Steer Tracks, Skid Steer Undercarriage parts, Caterpillar O-Ring Seal Kits, Pins & Bushings, Universal Joints, Hardware, Recoil Springs, Yokes, Street Pads for Backhoes, Wear Pads for Extendable Sticks, & More
---